Mobile version of this web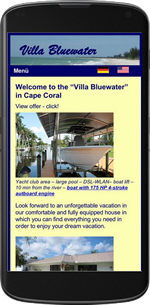 Our web page is now availble for smartphones in one for mobile devices optimized version. You need to do nothing else, as simply to use our Web address in your smartphone. You will recieve then automatically ones for the Smartphones optimized version.
We wish you a lot of fun with surfing!