Description
With 3 bedrooms and 2 bathrooms our house offers enough room for 6 people with an area of 180 m² (1,938 sq. ft.). An additional bed for children is provided and can be set up if necessary.
In the very large, partially covered pool area with an area of 134 m² (1,442 sq. ft) an 8.5 x 4.2 m big, solar heated pool awaits you. From the double garage equipped with an automatic garage door, you can access a hallway direct to the living area.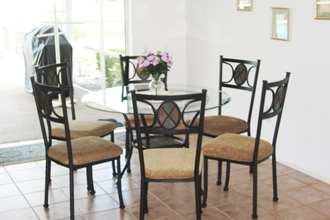 You will find that our friendly and bright house fulfills all of your expectations.
Boat dock
In the rear area is a boat dock with a deck area.